POPULAR DRESSES WORN IN A BRAHMIN WEDDING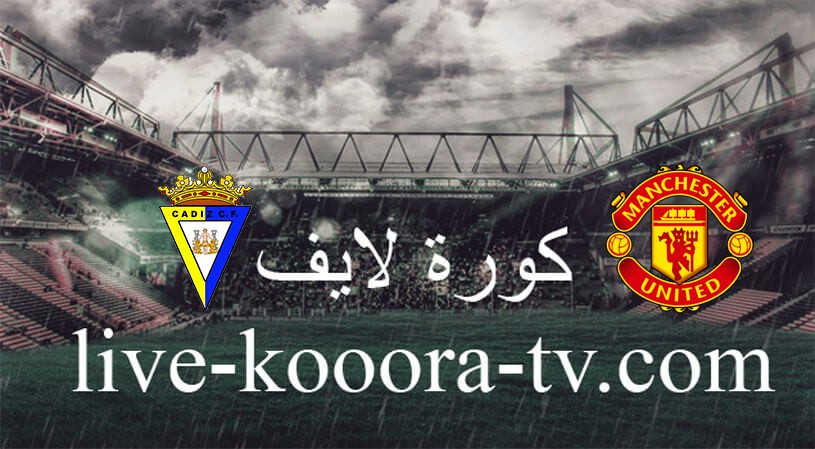 Any wedding ceremony in India is incomplete without exquisite dresses. It is always a delight to see gorgeous-looking brides and well-dressed grooms.
Talking about Indian Brahmins, Brahmins can be largely divided into North Indian Brahmins and South Indian Brahmins. The culture of North Indian Brahmins is كورة لايف significantly different from those in Southern India, and so are their wedding rituals. Similarly, the dresses worn by the Brahmin bride and groom differ according to the region.
In this article, we take a look at costumes specific to two prominent forms of Brahmin matrimonial ceremonies, namely the Maithil Brahmin wedding ceremony (North Indian style) and the Tamil Brahmin wedding ceremony (South Indian style).
Maithil Brahmin Wedding Costume (North Indian Style):
The traditional bridal attire of Maithil Brahmin wedding is the versatile Indian sari. The sari is mostly a high-quality Banarasi silk sari in bright red or maroon. It is a common belief that red colour brings prosperity and good luck in the life of the newlyweds.
On the other hand, the Maithil Brahmin groom, on the wedding day, is seen wearing the modest dhoti kurta combined with a traditional headwear called the pag. A red pag is specifically chosen for the groom, whereas other men in the baraat (wedding procession) wear a white or a yellow pag.
Tamil Brahmin Wedding Costume (South Indian Style):
The Tamil Brahmin brides, just like their North Indian counterparts, are also seen wearing a sari on the day of the wedding. The most important saree for a Tamil Brahmin bride is nine-yard saree, known as the Koora Pudavai. Typically, the Koora Pudavai is maroon or red with a gold border, and is draped in Madisar style. This saree is worn in such a way that the left side shows a female element, and the right side shows the male element – thus resembling the union of the male and the female.
Apart from the 9-yard saree, a Tamil bride has to wear six sarees, all of which are Kanjeevaram silk. Other women attending the wedding are also seen wearing bright-colored Kanjeevaram silk saris. Baby girls dress up in a pattu pavadai, which comprises of a blouse and a skirt.
The wedding dress of a Tamil Brahmin groom is quite simple. The veshti (dhoti) is either cream or off white with a colourful border.
Modern Brahmin Wedding Costumes:
With changing times, even the wedding costume styles have changed. Also, we see a lot of North Indian influence in the South Indian matrimonial attire.
Nonetheless, the traditional, yet, glamorous Brahmin wedding dresses will always remain hot favourite among the Brahmin community.
Mr. Amit is a freelance writer, writes on relationships, family issues, marriage & matrimonial. Counseling & helping people from several years. To find useful tips on human relationship & successful marital life please keep following me on EzineArticles.
Kora National Park
Kora National Park is located in Coast province Tana River district about 280 kilometers from Nairobi. It was first gazetted as a reserve in 1973 and latter as a National Park in 1990.The park covers over 1787 Kilometers squared.  It's hot and humid all year with low rainfall.
Cold sea breeze sweeps through the land lowering the temperatures during the day. The temperatures usually range from 22-30 degrees all year.
It has seasonal rivers and has sloppy surfaces with rocky inselbergs .Its triangular in shape and an covered with dense woodland and scrubs.Tana river whose source is Aberdare ranges passes on its northern boundary before it drains into the Indian Ocean.
The Kora National Park is on the north-east of Nairobi and is both accessible by road using the Thika- Mwingi highway getting through to the park by passing Kyuso a village on the North -East of Mwingi town or using an airstrip situated about Ten Kilometers East of the Park.
Good Road Network
The Park has a good road network, making the Kora National Park a suitable destination for rock climbing, fishing in Tana River, bird watching.
Other major attractions in the park include a walk in the wild, visiting Adamson's Falls in Tana River, the Grand Falls and Kora rapids, visiting the George Adamson's grave and many more.
Accommodation is never a problem at the coast province.
Paul Gitau is a reporter and writer on kenyan tours, Vacation, Travel and Tourist facilities. For More Information on Kenyan Tourism and destinations, Please visit his site at www.Xenopages.com [http://xenopages.com] :: All About Kenyan Tourism ::
Exotic Flavors to Tantalize Your Taste Buds
The restaurant is family-friendly and offers a lovely variety of traditional Mediterranean dishes, from hummus to a spicy harissa yogurt spread, to lamb dishes, spanakopita (a yummy Greek spinach pie that's loaded with feta cheese and unique spices), lamb, and of course, baklava. How could you possibly go to a Greek restaurant and not order baklava? So, save room for dessert and enjoy some of their tasty treats.
It's All Greek to Me!
For those not particularly adventurous in your eating habits, just ask your server for suggestions. They will be more than happy to steer you in the right direction. There is also a bit of a guide within the menu, which explains some of the ingredients unfamiliar to those who don't often eat Greek food. For those more familiar, there is a special opportunity available called the Chef's Menu at CoraNation Room (clever, yes?), which is a 5-course meal including some of Chef Cat Kora's favorites.
Not Just Another Pretty Place
The warmth of the Mediterranean people is reflected in the attitude of the servers. They make sure guests don't feel rushed and the battle cry, "Opa!" is shouted upon each broken dish. So, if you want to have a great time with friends or family, or maybe a bit of both, make your way over to Kouzzina. Enjoy a meal and get a little of the Greek culture at the same time.
Book Review for "Ashes for the Elephant God"
Book Review for: "Ashes for the Elephant God."
Written by: Vijaya Schartz
Blue Planet Books
ISBN: 1-930501-00-5
319 pages
4 Stars
Schartz Pens A Fascinating Tale
Schartz pens a fascinating tale of karma and the power of love with "Ashes for the Elephant God." Fabienne journeys to India to honor her brother's dying wishes only to come face-to-face with her destiny.
The novel opens with Fabienne making the decision to go to India and spread her dead brother's ashes in the town of Ganeshpur. Her brother believed in karma and reincarnation, but Fabienne isn't so sure. Still, she keeps an open mind. Fabienne travels from France to India and stays at the Ganeshpur monastery.
While there Fabienne meets Kora. Kora is also staying at the monastery. Kora has a bad attitude and is full of negative energy. Despite that, Fabienne comes to enjoy monastery life and resolves to help Kora overcome her negativity.
Nearby, an American engineer, Alex Springfield, who the head swami renames Mukunda, is working on a dam. He has a one night stand with Kora who quickly manipulates the event to her advantage. Claiming she's pregnant, Mukunda reluctantly agrees to marry her.
Mukunda Meets Fabienne
Stuck in a commitment he doesn't want, when Mukunda meets Fabienne, he knows she's his soulmate. Still, he reluctantly stands by Kora. After the dam fails to hold during a flood, Fabienne is trapped in a mudslide. Mukunda realizes he must follow his heart, but is it too late?
Schartz uses a fine touch in dealing with such concepts as karma and reincarnation, never preaching, but showing the reader through the characters the power of karma and how reincarnation allows the soul to grow. The plot is interesting, referring back to Mukunda and Fabienne's past life. The pacing is a bit slow in the beginning, but reflective of Fabienne's journey and acceptance.
There are a lot of foreign terms used in the text, but there is a glossary in the back to help the reader along.
The cast of characters is rich and deliciously complex as they have karma to work through. Kora has issues she needs to reconcile. Amit is a good and loyal friend. Fabienne is an honest soul and trusting, almost too trusting. Kora attempts to take advantage of this. Ultimately, Fabienne must come to see who Kora really is and she must stand up to her.
Mukunda has a good heart, but a momentarily lapse of judgment puts him in an impossible situation. He must find the strength and will to overcome.
Schartz's love scenes are tasteful and sensual. The novel inspires the reader to take a deeper look at their own spirituality. "Ashes for the Elephant God" is an intriguing story about the power of karma and love.