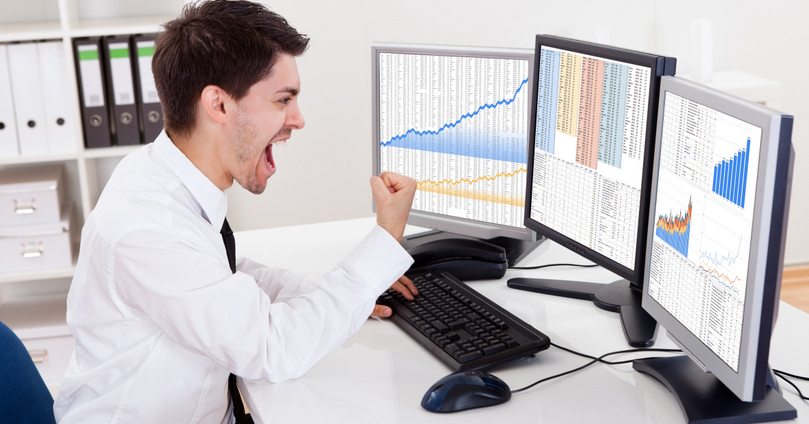 If you want to become a successful stock trader, the thumb rule is to not think of stocks as some get-rich-quick scheme. Today, most people want to do trading to get rich. Any motivation to start your trading journey is acceptable, but you should know beforehand that stock trading requires patience and basic knowledge. So, ideally, your focus should be on learning the basics of the stock market and being comfortable with the process.
Becoming a stock trader is easy. In less than 5 minutes, you can open your Demat account. So, start with small investments. Once you are clear with fundamentals, increase your investment. Let's learn how to become a successful stock traders.
Fundamentals to Become a Successful Stock Trader 
If you are interested in trading but unclear about how to become a day trader, we can walk you through the process. Here is some advice on how someone can enter the field.
Learn the Fundamentals of Stock Trading
The first step is to know the basics and prepare your trading plan. The trading plan consists of exit and entry timings, stop-loss, and other stock management criteria. After developing your trading plan, test your trading idea in a dummy stock market without any risk of losing your money. This process is called backtesting. After performing backtesting using your trading plan and historical data, evaluate the success of your scheme. If backtesting shows good returns, use it in the real stock market.
Discover Your Trading Style 
Everyone has different goals for entering the stock market. You should be aware of your psychological and monetary objectives and what you want to achieve in the long run. After knowing all this, you can become any type of stock trader namely an intraday trader, swing trader, position trader, etc., whichever aligns with your goal. There is no best strategy for all, but you can adopt one that is the best for your financial pursuit.
Read More: HOW TO AFFORD SEO SERVICES IN TODAY'S HARSH FINANCIAL CLIMATE
Be Aware of Your Risk Appetite
The most important thing to consider before trading with real cash is to know your risk appetite. Risk appetite means how much loss you can bear in the worst-case scenario. Never trade with money you have set aside for another use to increase it. There will be chances where you might lose your money which can blow up your financial plans. So, be aware of your risk appetite before trading. Additionally, be mindful of the demat account charges and other trading costs from the broker. 
Automate Your Trading Process
Use technology in trading to ease the process. With the help of charting platforms, you can view and analyse stocks in various ways to get different perspectives. Always set stop loss while trading. Stop loss is a predetermined risk, you decide to take before starting trading. The stop loss restricts the exposure of the trader during a trade. With this method, you will only lose a certain amount on any particular trade. Using a stop loss helps minimize some stress and risk associated with trading.
Be Disciplined
Treat trading as your business, not as a hobby. Commit to continuous learning of the stock market when trading, and remember to keep the overall picture in mind. You should know that losing and winning are part of the journey just like any other business. The profits over time are what matter. Like business, trading involves costs, losses, taxes, uncertainty, stress, and risk. You should conduct research and develop a plan as a trader to realize the full potential of your trading plan.
To conclude, emotions will have less impact on your trade performance once you embrace wins and losses as a normal part of the trading process. However, remember that a losing deal is also a learning. With consistent practice, you can become a successful trader.